The 2018 Dutchess County
St. Patrick's Parade
Grand Marshal is...
William "Bill" O'Hare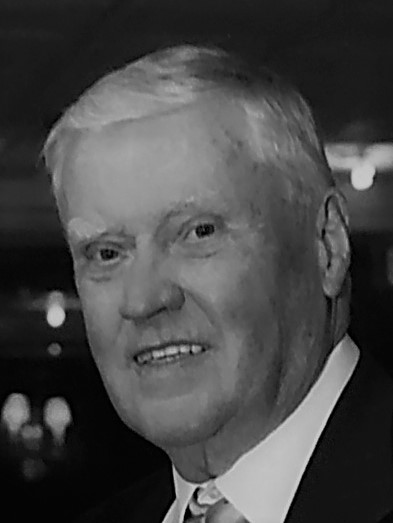 William J. O'Hare was born in June of 1935 to immigrants Stephen (County Down) and Nancy O'Hare (County Roscommon), who arrived in the United States from Ireland in 1932. Bill graduated from St. Bernard's Catholic School in White Plains in 1949, from Archbishop Stepinac High School in White Plains in 1957 and then went on to Fordham University with four children in tow. He graduated from Fordham in 1960 and then went on to study law at St. John's University Law School.and graduated in 1964.
While he was in High School, College and later Law School, he assisted his parents in operating their restaurant - O'Hare's on Westchester Ave in White Plains. He spent many hours welcoming family and friends from Ireland. He married Patricia (Pat) Brennan and started his family in a tiny third-floor walk-up apartment above his parent's restaurant. Bill credits all his success to Pat's devotion and support.
Bill received his major degree with the Ancient Order of Hibernians over 50 years ago after being introduced by his late father Stephen P. O'Hare Sr. who served as Grand Marshal in the Yonkers St. Patrick's Parade. Bill is also a member of the Holy Name Society and the Knights of Columbus. He is the second of four generations of Hibernians, having a son, grandson and father in the Order.

Bill arrived in Dutchess County in 1961 and the following is a partial list of the volunteer activities he has been involved in as per his family:
Counsel to many pastors in Dutchess County
Fundraising and counseling for numerous construction and expansion projects for his home parish including the construction of St. Columba School, St. Columba Church, construction of the St. Denis expansion, the construction of St. Kateri Mission Church and the fundraising and construction of the St. Kateri Church in Lagrangeville.
Bill's family recalls numerous examples of good works that were kept private. He opened his home to people in need, including inner-city families. He quietly provided housing to sick and poor people.
What would appear to be a huge intrusion in any family, Bill's children report that such a gesture was typical and normal.